Independent Coalition of Systems Senate
[[Image:{{{image}}}|250px|{{{caption}}}]]
{{{caption}}}
Founded
O AKR
Founded By
Coalition Constitution
Organization Head
President
Formation
Coalition Constitution
Primary Role(s)
Pass legislation for the citzens of the Independent Coalition of Systems
Affiliation
Independent Coalition of Systems
The Independent Coalition of Systems Senate is the Legislative body of law in the
Independent Coalition of Systems
. The meeting place for the Senate is the
Senate Building
which is located on the planet
Silei
.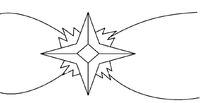 The Senate held the largest collection of maps of the
Avopei-Larru
Galaxy, and
Companion Galaxies
. The Senate was also the head of the
Coalition Navy
, and controlled all of its movements. The Senate was established by the third article of the Coalition Constitution.
Community content is available under
CC-BY-SA
unless otherwise noted.